Put the next UPEC Celebrate the UP! on your calendar!

March 29/30, 2019 to be held in Marquette.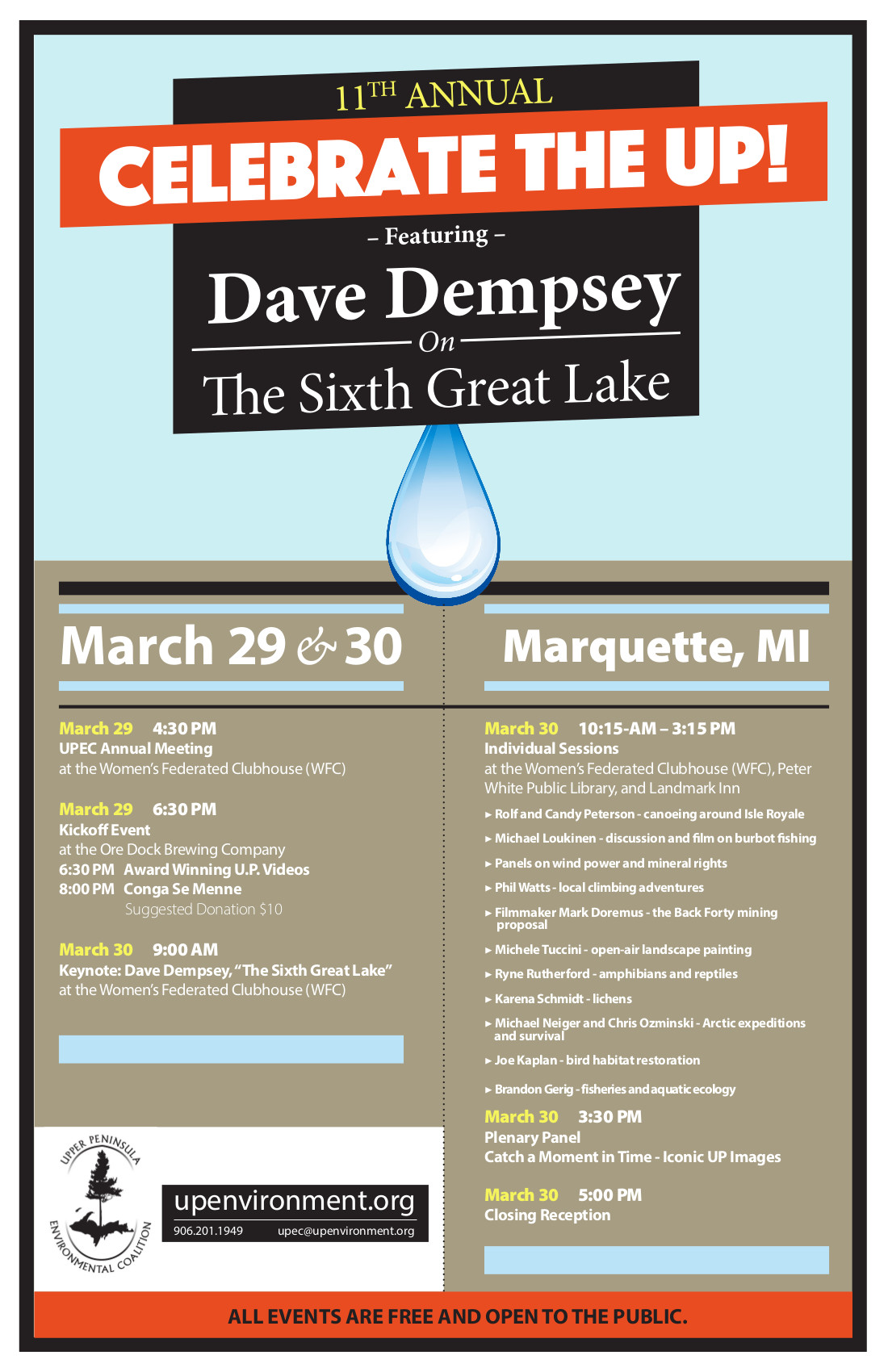 For more information go to UPEC's website here.



---
Three Lakes at 350 - Celebrate the UP!


Co-Sponsoring with the Upper Peninsula Environmental Coalition, the Three Lakes Group brings a celebration of the Upper Peninsula to the EUP.

This event is a series of informational sessions, discussing topics of local interest, presented by people who are experts in their respective fields. We will be covering topics like invasive species, tribal fisheries, walleye ponds, canoing, coastal restoration, etc.


Friday August 17th


Fund raiser cookout at the 1668 Winery in Sault Sainte Marie, starting at 5:30 p.m.


1668 Winery and Lockside Brewing
100 West Portage
Sault Ste. Marie, MI 49783
906 259-5035
Saturday August 18th


Three Lakes at 350 - Celebrate the UP!



8:30 a.m. to 9:00 a.m. EST - Registration at the Tribal Library

9:00 a.m. EST - Opening session at the Soo Theater Auditorium

---
Program Schedule
Soo Theater
534 Ashmum Street
Bayliss Public Library
541 Library Drive
Tribal Library
531 Ashumn Street
9:45a
10:45a

Tribal Forestry and TEK

-- Eric Clark

Environmental History
of the St Marys River

--Mike Ripley



Native American Sacred Sites

--Cecil Pavlat


11:00a
12:00p

Great Lakes Coastal Restoration

– Drew Monks

EUP Invasive Species

--Elizabeth Cilman &
Emily Barkley with Three Shores CISMA



UP "Natural Art" & Environmental Authors / Artists
12:00p
1:30p
** LUNCH BREAK **
1:30p
2:30p

Invasive Crayfish in Michigan

--Kelley Smith

Tribal Fisheries

-- Brad Silet

Canoeing Tahquamenon,
Fox, and Manistique Rivers

-- Otto Bacon & Bill Hauptmann


3:00 p.m. - 4:00 p.m EST - Closing session at the Soo Theater Auditorium

---
Sunday August 19th


We have several outdoor activities planned, which are detailed below:


| | | |
| --- | --- | --- |
| Slow Bike Ride | Noticing Nature Walk | Historical City Tour |


For a downloadable PDF copy of the full schedule go here.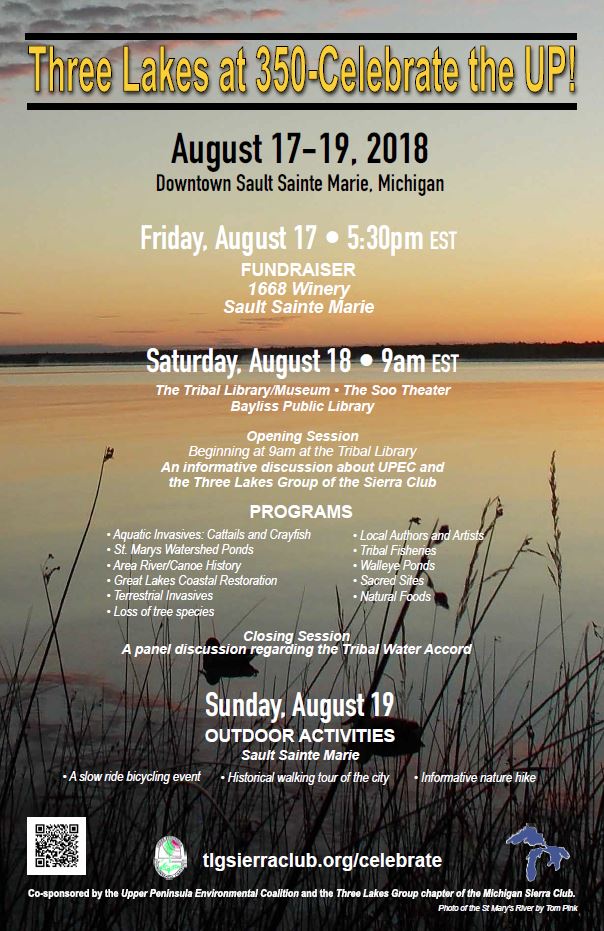 Mobile Barcode to venue map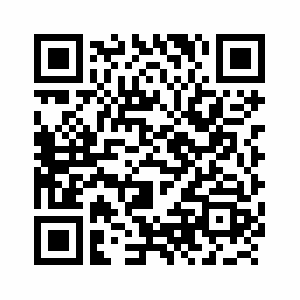 ---

On September 16th, 2017 we co-sponsored the first Celebrate the UP! event in Sault Sainte Marie. It was a huge success, and we plan to continue the tradition.

Celebrate the UP! - Sault Sainte Marie, MI - September 16, 2017

The Three Lakes Group of the Michigan Sierra Club, in cooperation with Upper Peninsula Environmental Coalition, co-sponsored the first ever Celebrate the UP! in Sault Sainte Marie on Saturday, September 16th. Held on Lake Superior State University's campus, there were informational programs related to Lake Superior, the St. Mary's River, Lake Superior, Lake Huron; how the water shaped this region and how the region shaped the water. This event was free to the public, and activities were offered after the day's information sessions as well.

We want to thank all of those who participated in this great event. Below are videos of each of the sessions for you to enjoy.
Presentation Videos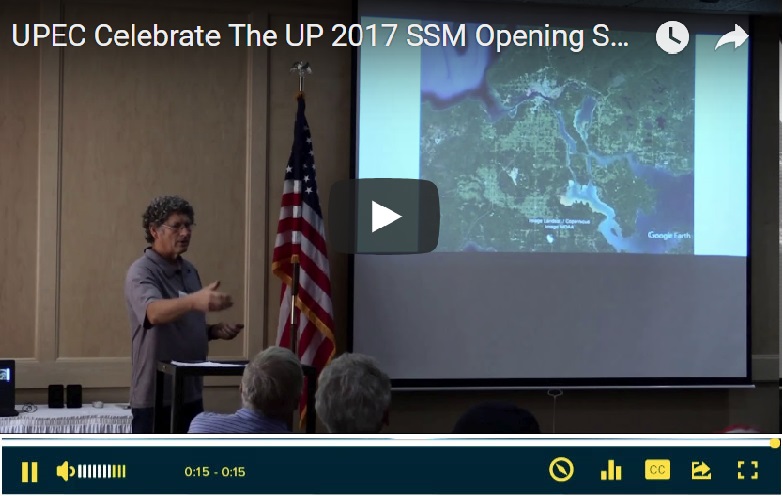 Opening Session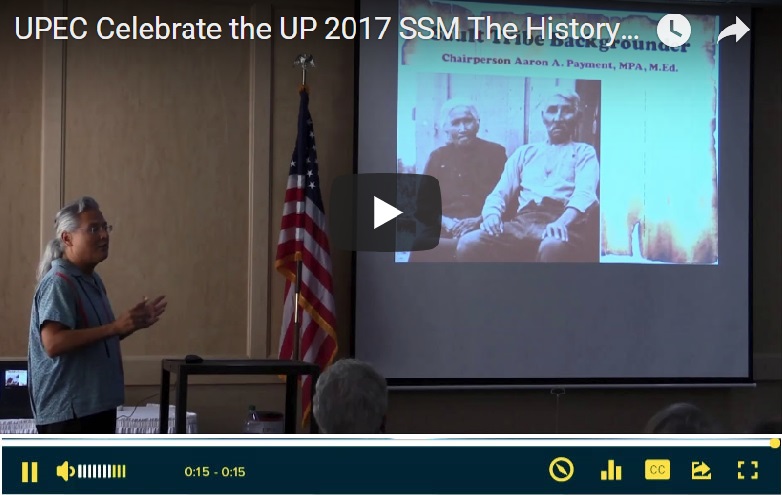 The History of Bahweting from an Anishinabe Perspective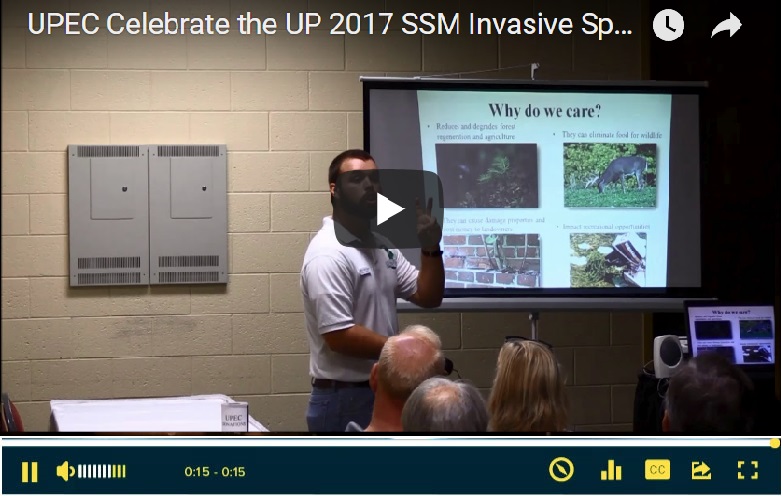 Invasive Species in the Eastern Upper Peninsula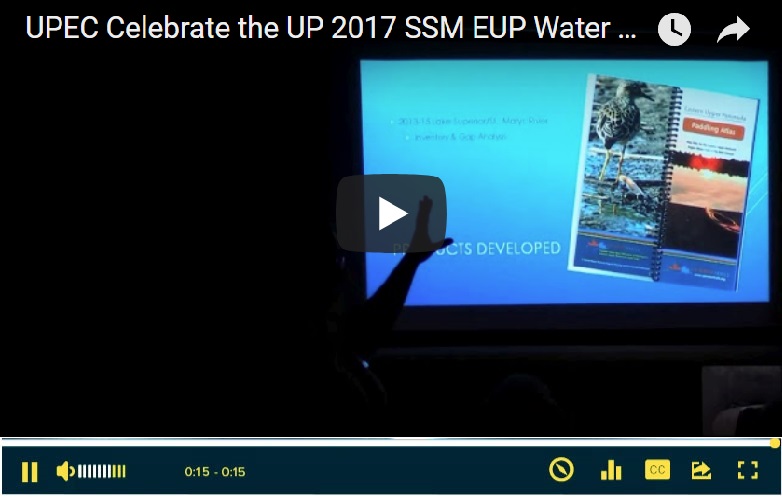 Lake Superior and U.P. Water Trails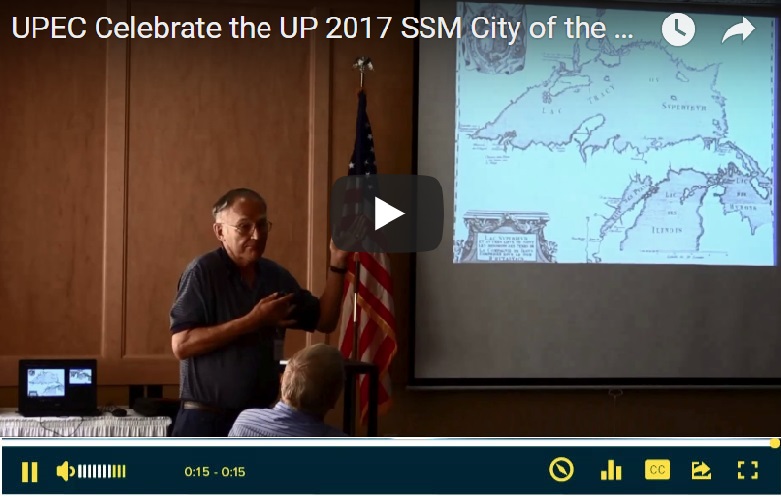 Sault Sainte Marie: City of the Rapids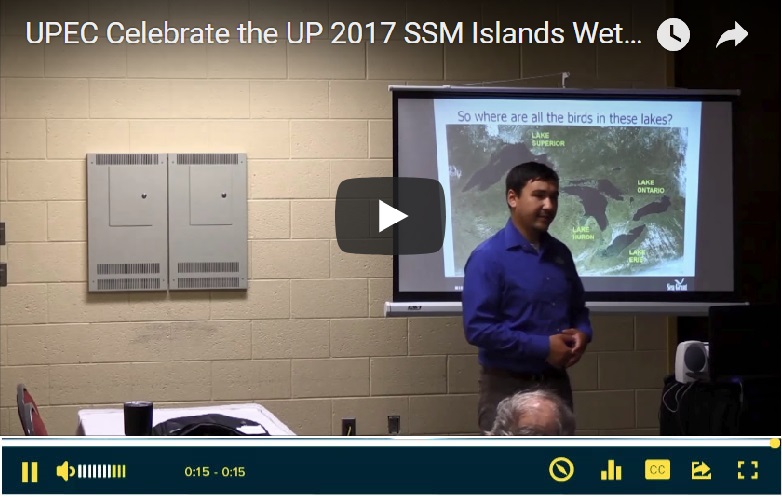 Islands and Wetlands of the St. Mary's River and the Birds that Call Them Home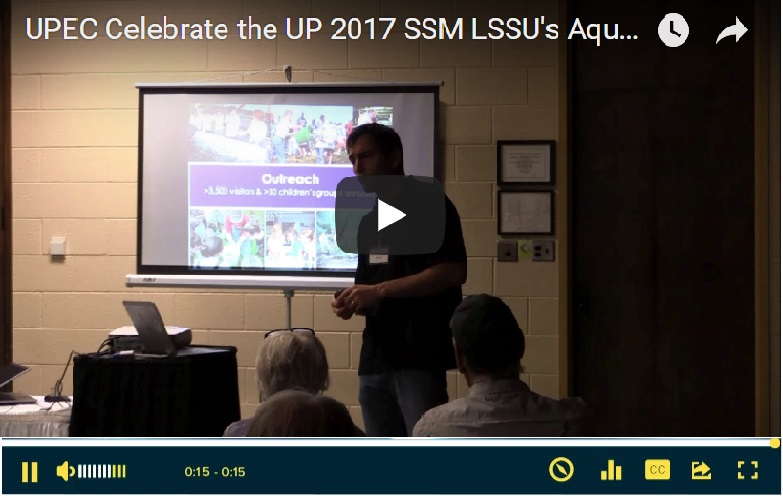 LSSU Aquatic Research Laboratory's role in Great Lakes Fisheries and Habitat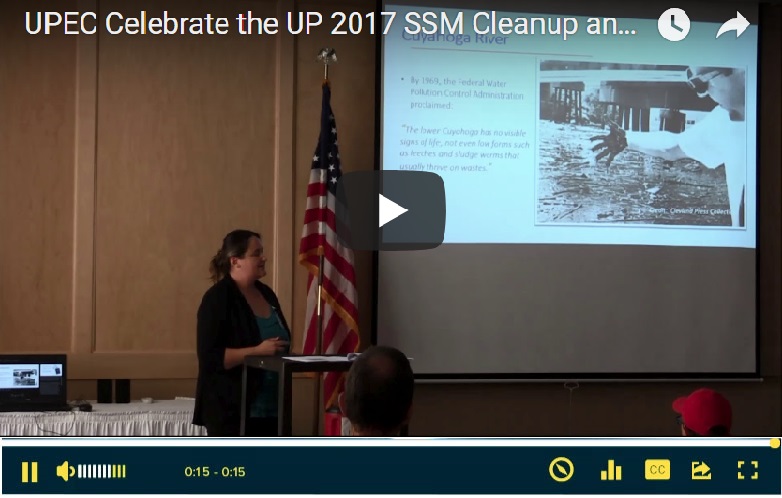 Cleanup and Current Status of the St. Mary's River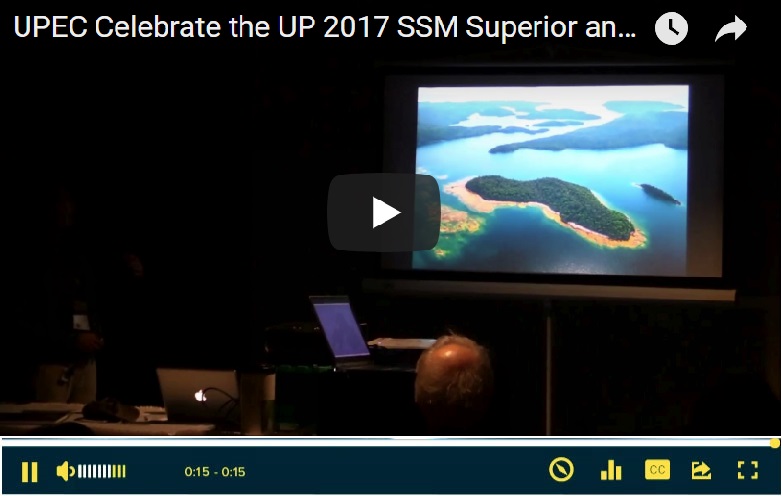 EUP Water Trails – Collaborations and Success Stories Along the Way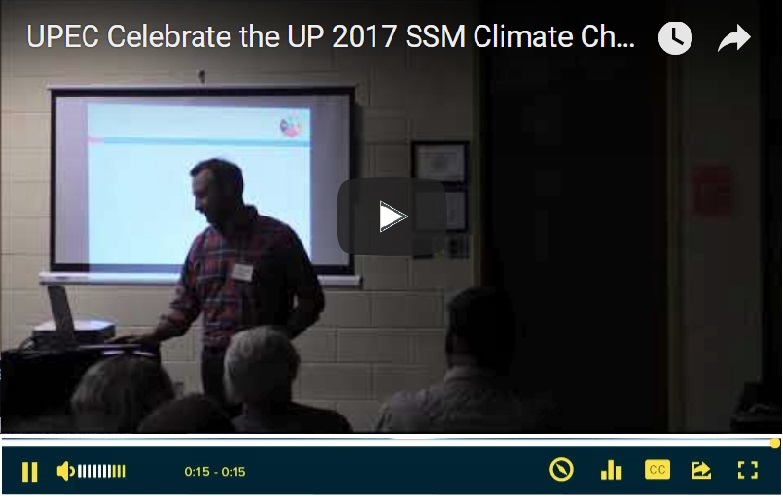 Change and Wildlife in the Eastern Upper Peninsula: A Case Study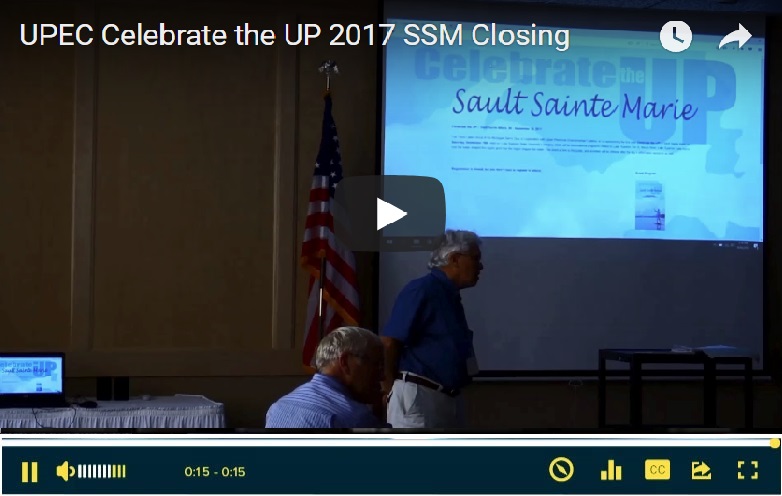 Closing Session